Is Fixed Wireless Better Than Satellite?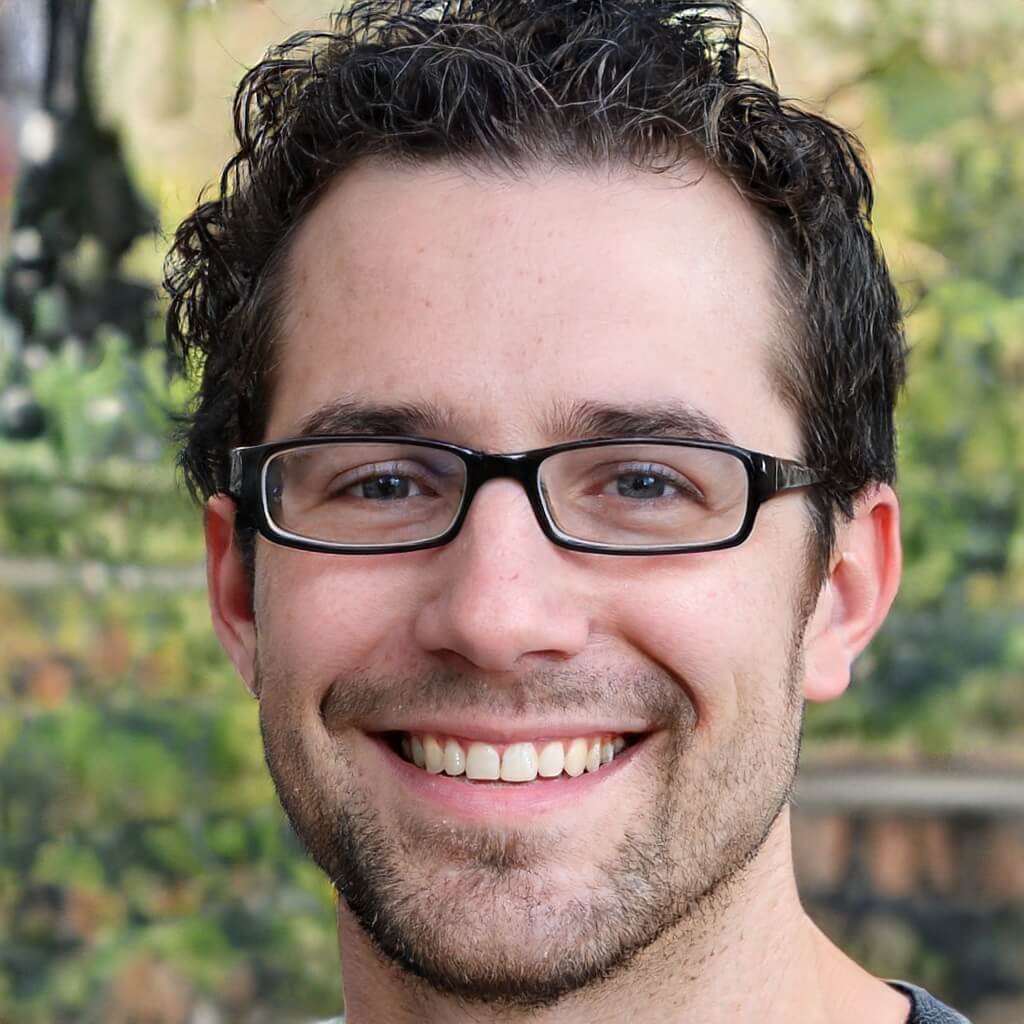 Today's technology provides many options for Internet connectivity. The type of access you have to the Internet depends on the area where you live. It also boils down to personal preference. Customers that choose a satellite Internet connection do so out of convenience. With a satellite Internet connection, they can go online without the need for a phone line or cable. While other customers prefer a fixed wireless Internet connection because it's more cost-effective.
There are pros and cons to both types of connection. Before choosing either one, focus on what's important to you. Consider whether reliability, affordability, or speed are essential before making a choice.

Ask yourself the following questions: Is fixed wireless Internet faster than satellite Internet? Which Internet service can guarantee a stronger signal reception? Is satellite technology more expensive? Here's everything you need to know about fixed wireless and satellite Internet.
How Your Internet Connection Works
To make the best decision, it's important to understand how Internet connectivity works. This is what happens. When a company wants to establish a connection, they start with a distribution point. A distribution point is a location that has a physical structure. Its main job is to emit an Internet signal to surrounding neighborhoods. An example of this would be a cell tower.
Each company distributes Internet signals in different ways. Some companies connect households through a wired connection. This type of connection involves the use of telephone, coaxial, or ethernet cables.
The main problem with a wired connection is that it limits the connection to certain areas. Without proper infrastructure, a wired connection doesn't work everywhere. This is why a fixed wireless Internet service is the better route. Even satellite services are flexible enough to provide a connection in rural areas.
Fixed wireless and satellite Internet have similarities. But they still have key differences that set them apart. A fixed wireless connection relies on an access point to distribute the connection. While satellite Internet sends the signal through a geostationary satellite. Each type of connection gives you a different quality of service.
What Is the Difference Between Satellite and Fixed Wireless Internet?
Both types of connections aim to provide the best Wi-Fi services available. As mentioned before, their chief difference is their distribution point. Fixed wireless signals rely on their distance to cell towers. An average cell phone tower is usually within ten miles of an access point.
Satellite Internet depends on a satellite orbiting earth. This distance impacts many aspects of Internet connectivity. For example, satellite Internet suffers from issues with latency. Fixed wireless Internet doesn't always have locations within the range of a distribution point. This can make it less accessible than satellite Internet.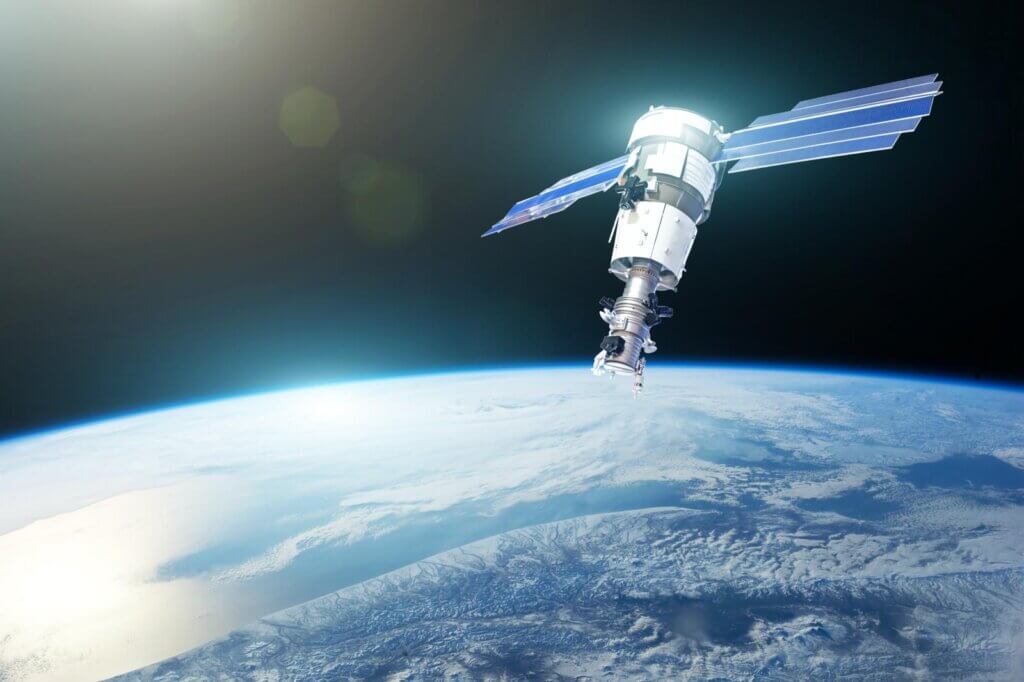 What Is Satellite Internet?
Satellite Internet is a type of connection that relies on outer space. It provides Internet access through a satellite orbiting earth. Satellite signals travel a long distance. The distance between your dish and the satellite orbiting in space is 22,300 miles.
Satellite Internet is simple. The orbiting satellite receives a signal from the earth. Your provider's Network Operations Center (NOC) receives the signal reflection. And because the NOC connects to the Internet, they send the signal to your access point. In this case, your access point would be your satellite dish.
From there, the signal travels from your access point (satellite dish) to your modem. This can either happen through Wi-Fi services or through a traditional wired connection.
Time is a big factor with this technology. Because of the distance the signal travels, Internet speeds are prone to slowing down. Moreover, it creates high latency issues. A lack of a local access point makes it difficult to have faster Internet speeds. This can affect activities like online gaming and streaming video.
Does Weather Affect the Service?
Yes, it does. Consider how dependent satellite Internet is on a signal traveling in and out of the atmosphere. If the weather conditions are not optimal, you'll face service problems that will affect download speeds. While this type of connection is a common option for people that live in rural areas, it's not the most practical due to its sensitivity to weather conditions.
What About Latency?
One of the biggest ailments satellite Internet suffers from is high latency issues. The term "latency" refers to the time it takes the signal to travel back and forth. Considering the signal has to go through so many hoops with this kind of connection, it's normal for it to take longer than usual. Especially since this connection is so dependent on weather conditions.
The position of the satellite is much farther from the receiver on your house than it is from the wireless base station. Because of this, the data takes extra long traveling back and forth. Although satellite Internet providers do their best to prevent delays with your Internet connection, the reality is that your Internet will often be sluggish and slow. This will impact Internet services and overall experience.
Does Satellite Internet Have Data Caps?
Yes. In fact, many satellite service providers enforce data caps that customers are not able to avoid. This is a major deterrent to using satellite services. It's almost inevitable not to go over data caps. Service providers take advantage of this and penalize you with over-usage charges. It's also common to experience restricted Internet speed once you go over your data cap.
Service providers are aware that this is a major issue with satellite Internet plans. Their goal is to make enough improvements to the service that can allow for higher download speeds and increased data limits. This will prevent customers from seeking other broadband services that can better provide for their Internet needs.
What Is the Cost of Satellite?
Because of the equipment that you need to make a satellite connection work, it will always be more expensive than fixed wireless Internet. This is the area in which fixed wireless and satellite differ the most. A satellite connection is not cost-efficient.
Internet service providers that offer satellite services tend to demand longer-term agreements that charge more per month. Installation is slow. And you will be responsible for any additional charges pertaining to the service.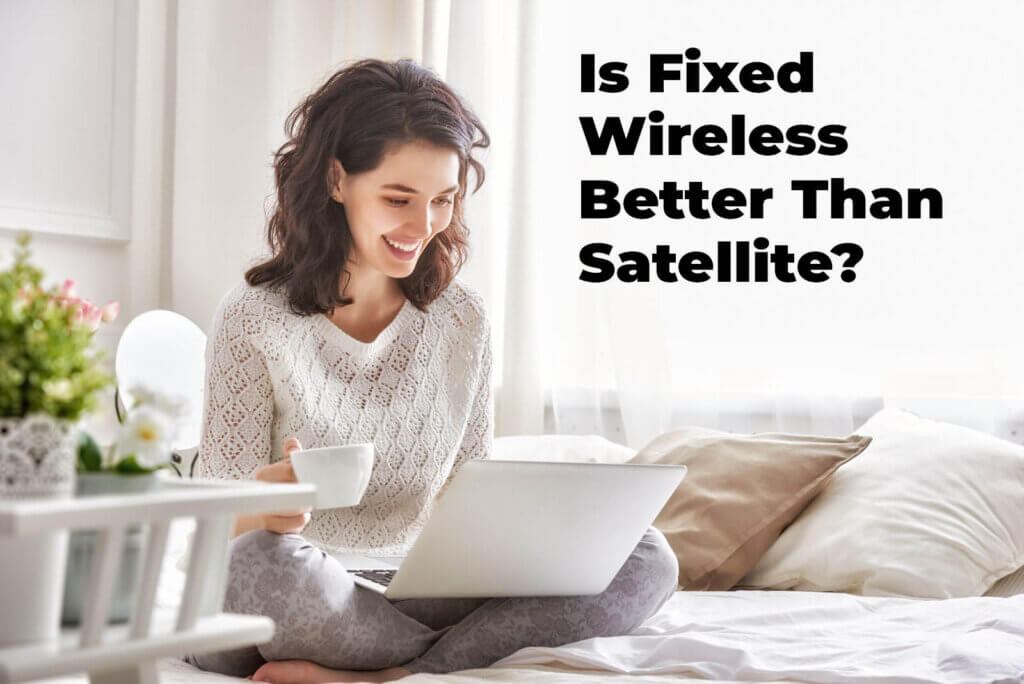 What Is Fixed Wireless?
Unlike a satellite, the signal for fixed wireless Internet doesn't travel outside the Earth's atmosphere. Instead, the signal travels to a distribution point that connects to a local cell tower.
The cell tower acts as a base station for the radio waves to connect between your service provider's tower and a building. Because fixed wireless connections are land-based, the signal doesn't have to travel so far.
As for equipment, a fixed wireless connection doesn't ask for much. Customers that choose to go with fixed wireless Internet typically only need an antenna that is affixed to their home or building. Despite the fact that you need a dish, fixed wireless Internet connections provide you with high-speed Internet access without needing a phone line or cables.
Does Weather Affect Fixed Wireless Internet?
No, the weather doesn't affect this type of connection. This is one aspect that makes fixed wireless much better than satellite. Consider how far the signal is traveling with a satellite signal. This opens up the possibility for atmospheric disruptions that cause issues with your wireless connection.
Fixed Internet works with a base station that's as tall as a cell tower. And because base stations are normally within ten miles of where the antenna is, it limits the number of clouds or storms that could potentially interfere with the signal.
Latency
One of the most common differences between fixed wireless services and satellite services is latency. Fixed wireless Internet doesn't suffer from lag times. The signal is only traveling between the receiver and the nearest base station.
This means that fixed wireless Internet connections have low latency. Considering the signal isn't traveling that far, there are no delays in the time it takes data to travel back and forth.
Data Caps
Fixed wireless providers work in extremes when it comes to data. Unlike traditional cellular services, a fixed wireless service normally has high data caps that surpass 100GB or no data caps at all. Moreover, fixed wireless companies offer Internet plans with very fast download speeds that put this technology ahead of its satellite counterparts.
Is Fixed Wireless Reliable?
Yes, it is. Fixed wireless providers that offer Internet without limitations on data caps also offer the most reliable wireless Internet service.
If your wireless Internet provider doesn't have any limits with data, then you'll enjoy faster Internet speeds than satellite. Plus, the setup for fixed wireless Internet is more sturdy and less of a hassle because it doesn't require physical cables.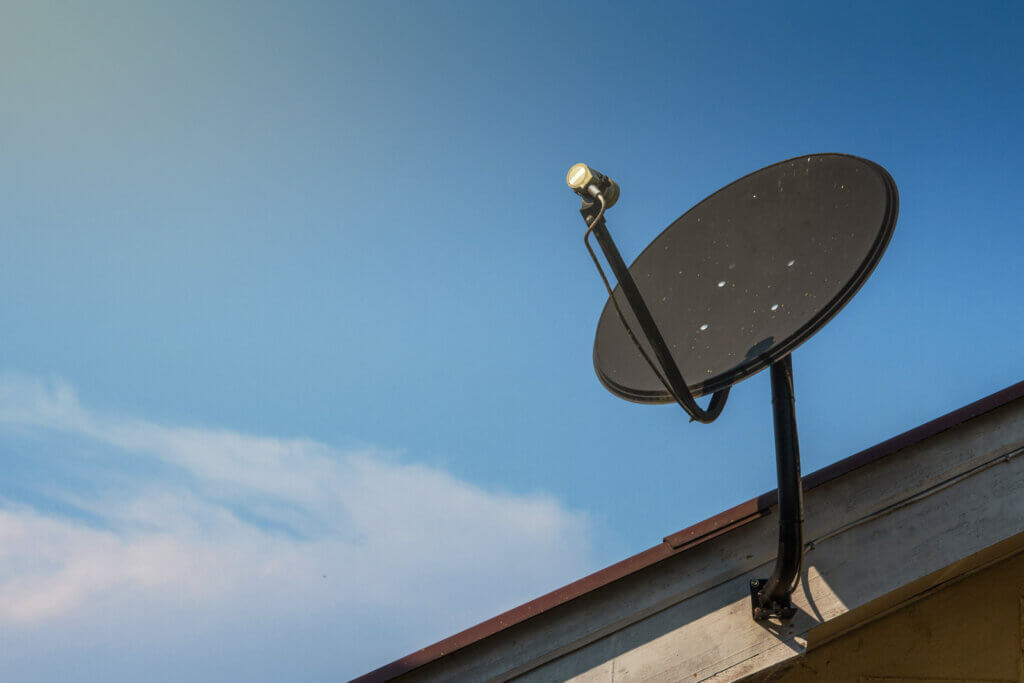 Which One Is Better For You? Satellite vs. Fixed Wireless Internet
When comparing fixed wireless Internet vs satellite Internet, the best way to determine the best service is to look at who offers the best combination of price and service.
A fixed wireless connection will always offer a much more reliable service with high download speeds. This is mainly due to the way technology works. Plus, it doesn't hurt that companies offering a fixed wireless service come with a local option that allows you to enjoy lower latency and better prices.
Though satellite continues to be the number one option for remote rural areas, the costs of the equipment and initial setup don't outweigh the benefits. Satellite connections suffer from weather conditions and latency issues. These two factors alone make it the less desirable option.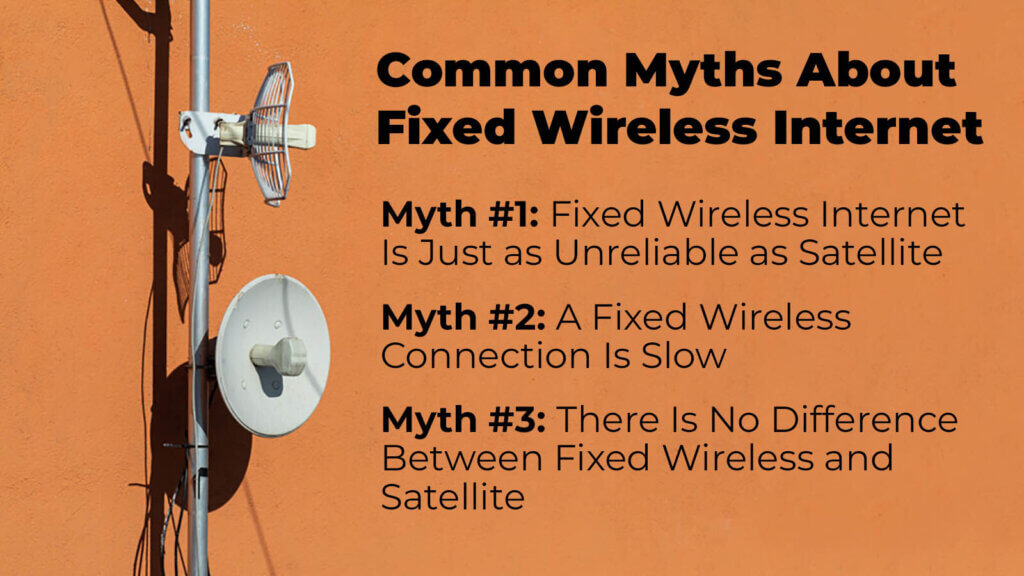 Common Myths About Fixed Wireless Internet
Despite the fact that most experts (and customers) will agree that a fixed wireless Internet connection is much more reliable than a satellite, there are still plenty of rumors out there that question its reliability and quality of service.
Myth #1: Fixed Wireless Internet Is Just as Unreliable as Satellite
No wireless internet connection is perfect. A fixed wireless connection relies on line-of-sight communication between the cell tower and the receiver that's located in your house or business. This means that if there's ever anything in the way of the line-of-sight communication between the two points, there's a chance your wireless router might hiccup due to weakened signal strength.
This should in no way deter you from seeking services from fixed wireless Internet providers. Because while wireless Internet is sensitive to obstruction, connectivity has improved enough to make the signal stronger and more reliable than it was before. This includes continuous signals during inclement weather, trees, and other structures or buildings.
Myth #2: A Fixed Wireless Connection Is Slow
When comparing fixed wireless vs satellite, one of the main aspects you want to consider is speed. Remember, a satellite depends on how quickly its signal can travel to outer space and back. It's true that other types of connection like fiber and cable Internet are much faster than fixed wireless.
But, when you're strictly comparing fixed wireless Internet vs satellite, fixed wireless takes the prize. This is mainly due to the fact that the radio waves it uses to connect you to the Internet are only traveling locally.
Myth #3: There Is No Difference Between Fixed Wireless and Satellite
This is not true. There are plenty of differences between the two technologies. When you compare fixed wireless to satellite, it's obvious that they're different in their connectivity, latency, cost, and speed. Satellite Internet is convenient if it's the only option available.
However, the reality is that there are more wireless Internet service providers than there are providers willing to exclusively offer satellite services. And, as you've been able to read here, there are plenty of reasons for this.
How to Choose the Best Internet Option
If you're trying to decide which Internet option is best for you, consider what you'll be using your connection for and what you need to get out of it. There are pros and cons to each type of Internet connection depending on your situation.
The main idea here is to maintain connectivity and have reliable Internet access. Always consider cost and equipment. If either of those is too high in price or too impractical, then it's best to reconsider another way to connect to the Internet.