High-Speed Internet
for a
Better TV Experience
Add high-speed Internet to your DISH TV for as low as

Speeds up to 5 Gigs

Top Nationwide Providers

Fiber, DSL, & Broadband
*Offers are subject to availability
ORDER NOW!
Receive a $100 Gift Card with a qualifying High-Speed internet order.
Expand Your Entertainment with
High-Speed Internet
Enhance your entertainment experience to the next level with DISH TV and high-speed internet. Connect your DISH Hopper® DVR to high-speed internet today and enjoy uninterrupted access to live TV, DVR recordings, OnDemand, and more than 10,000 streaming apps, including popular platforms such as Netflix, YouTube, and Prime Video. This upgrade promises a seamless viewing experience for your favorite shows and movies.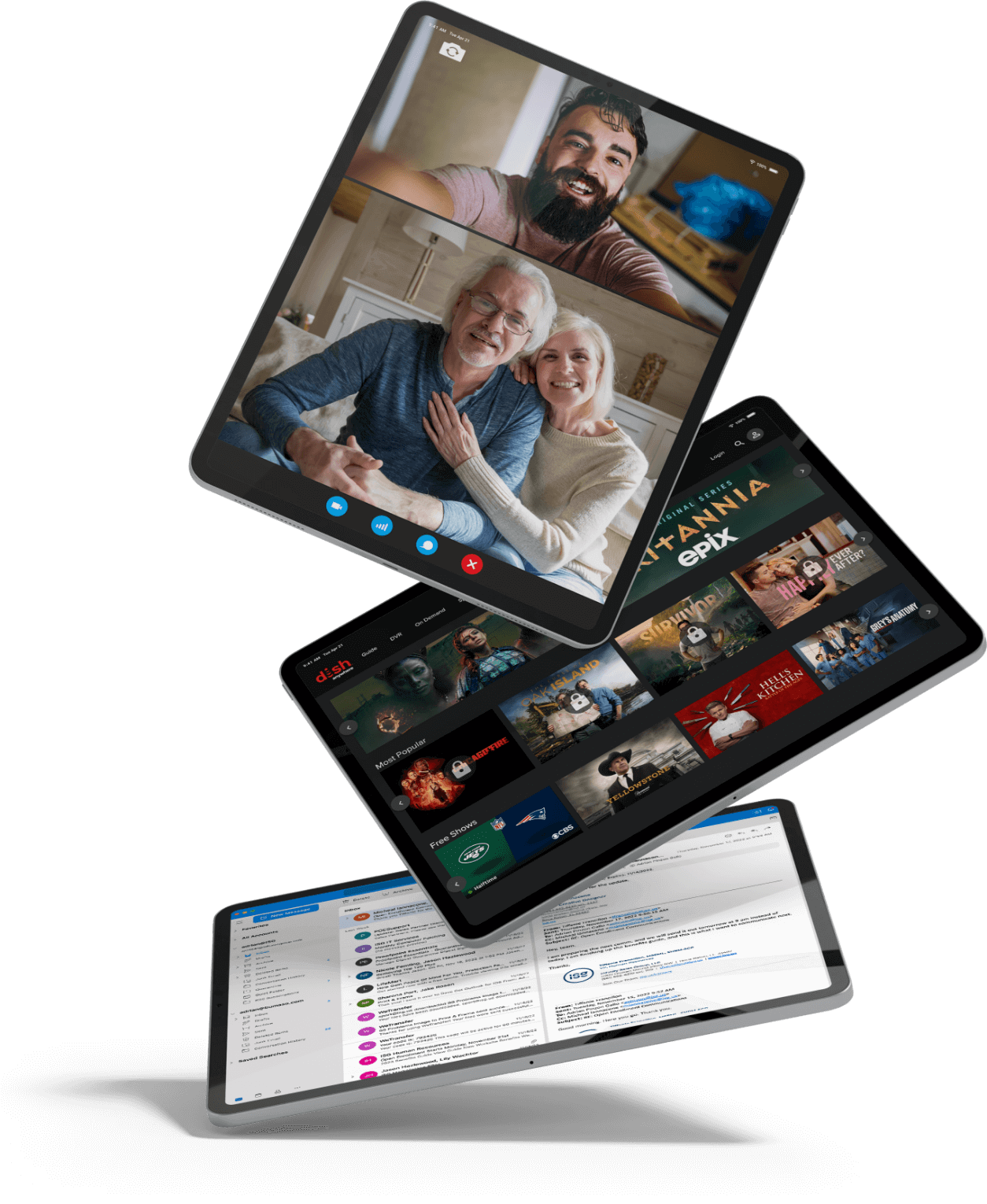 Get
High-Speed Internet
from Trusted DISH Partners
Working from home, streaming, online gaming, or just browsing the internet is essential to everyday life. Through trusted DISH Internet Partners, you can get great deals on internet speeds up to 5 Gbps from the nation's best providers in fiber, satellite, or DSL.
Need Internet? Find deals Today!
DISH TV + High-Speed Internet =
Upgrades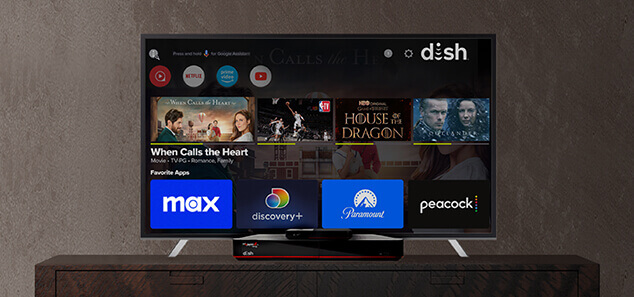 Enhance the capabilities of your connected Hopper Plus device when you access 10,000+ of your favorite apps. Paired with high-speed Internet, the possibilities are endless.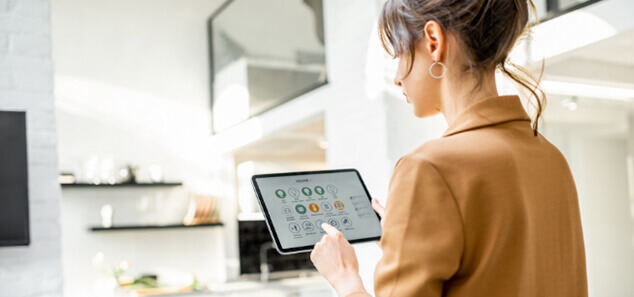 A connected home thrives with fast Internet. Smart doorbells, thermostats, and security systems, all are amplified and work seamlessly with the power of high-speed Internet.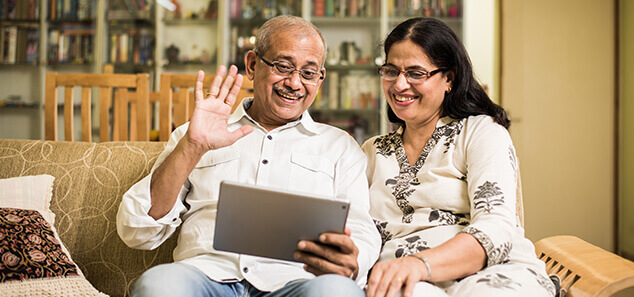 Connect with what matters.
Drown out the noise of the world and get closer to what matters, your friends & family. With high-speed Internet, you can enjoy talking with those you love over video chat services.
Choose a DISH TV Plan for the
Best In Entertainment
Enjoy Guarantees, Smart Tech, Fast Set Up, and Premium Perks.

Signal Reliability
Guarantee
Voice Remote
with Google Assistant



55+ Customers

Healthcare Workers

First Responders

Teachers

Military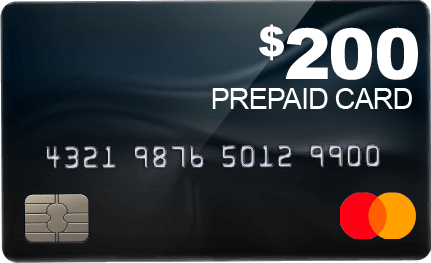 LIMITED TIME OFFER!
Receive a $

200

Prepaid Card✝︎ when you order new DISH TV + Internet services.
$
200
Prepaid Card offer applies to qualifying DISH TV plus Internet services. (premium customer qualification only)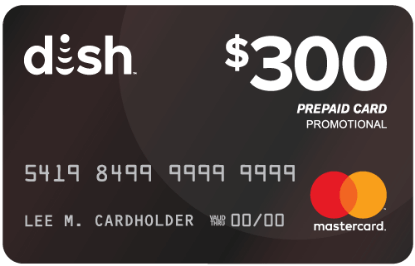 MAKE THE SWITCH!
Upgrade to DISH from DirecTV, and we'll give you a $300 prepaid Mastercard®.