Your Guide to Hindi Channels on DISH Network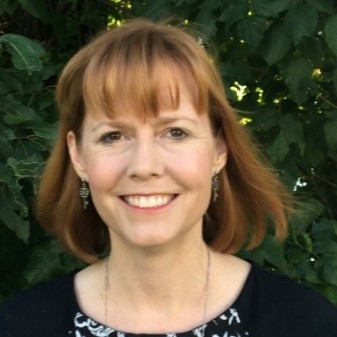 If your family is from India, there's nothing like a good dose of Hindi television entertainment to bring you back to your roots.
There are 4.9 million Indian-Americans in the United States. People with connections to India form the second-largest immigrant group. So it's no surprise that Hindi programming is very popular!
DISH Network can provide you with all the Hindi movies, nostalgia and news you crave. Even though premium channels like HBO and Showtime have some international programming available, they can't compare to an afternoon spent watching Good Afternoon Gujarat.
DISH Network offers more than one DISH TV package, so you can add programming that matches your TV needs. You can get a blend of English and Hindi programming, or a greater balance toward one or the other. International TV is more accessible than ever.
Start by choosing one core DISH TV package, whether that's an English-language package or a DISH International package in Hindi or any other language. Then you can add on a Hindi package to your chosen base package.
Even in the USA, you can easily watch Hindi channels on DISH Network. Here is a guide to all the popular Hindi programming you can get with your DISH service.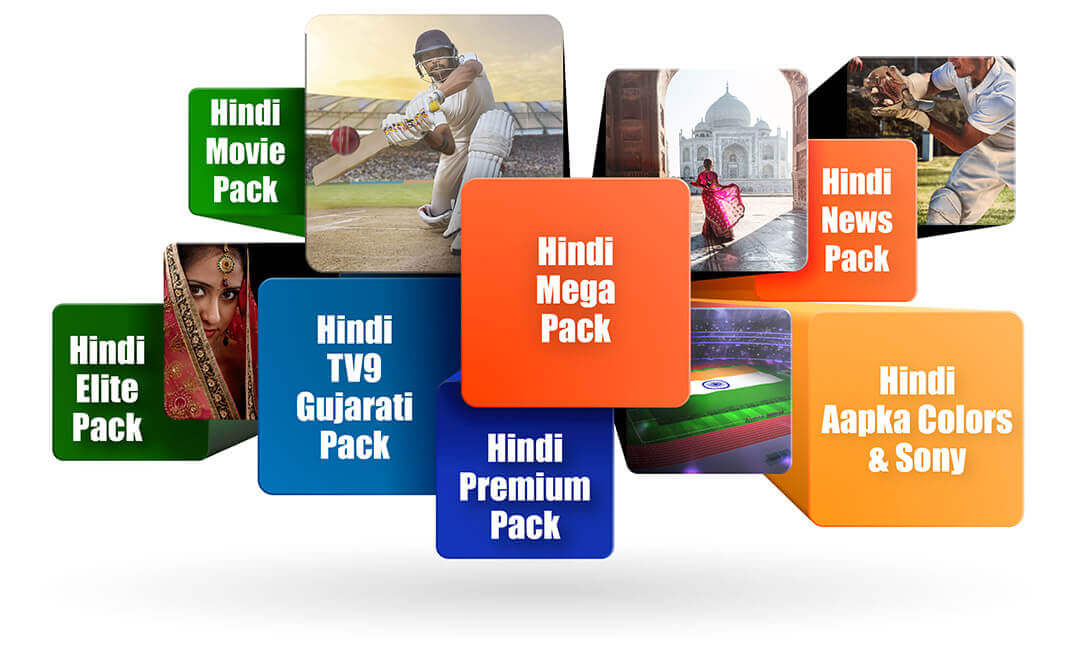 DISH Network Indian Channels in Hindi
DISH Satellite TV offers five core International packages centered on Hindi programming. And you can customize with more programming whenever you want to upgrade with an add-on package.
Hindi packages start as low as $19.99 per month. They include:
Hindi Mega Pack $54.99
Hindi Premium Pack $44.99
Hindi Elite Pack $34.99
Hindi Aapka Colors & Sony Pack $24.99
Hindi Movie Pack $19.99
Each of these International base packages also includes free standard professional installation, a smart DVR-capable receiver (like the Hopper Duo Smart DVR), and free HD and 4k channels. And all DISH Network plans include a 3-year price guarantee.
Watching Hindi Channels in the USA
DISH Network provides you with programming package upgrades and add-ons for high-quality entertainment. You can choose additional TV programming like a Hindi News Pack with day-to-day metro news or a Hindi Spiritual Pack with devotional music and religion discussion programs.
DISH Network Equipment
Before you start enjoying DISH Network International programming, you'll need to have the correct equipment. All DISH Network plans come with a free DISH Voice Remote and DISH receiver.
Remember that you can always add upgraded or additional receivers for a fee. Upfront activation and/or receiver upgrade fees may apply based on credit qualification.
If you're in the 55+ age group, you're in luck. DISH Network has a special offer for 55+ customers that includes free in-home technician visits and equipment replacement with DISH Protect Plus, all free for six months.
DISH Network Hindi Packages
Once you have your core DISH TV package and all its great channels, you can customize however you want. DISH Network offers you multiple add-ons that will complement your base TV package with more Hindi channels.
Hindi Language TV Packs
The following DISH core packages offer you programming in Hindi. One of these packages or an English language DISH TV package will form the foundation of your DISH experience. 
Hindi Movie Pack – $19.99 per Month
The Hindi Movie Pack is the smallest of the core packages but includes a wide variety of movies available from India from Sony Entertainment (SET Max HD) and Sony Max 2. You can see all the biggest Bollywood movies, music videos, and classic Indian cinema from the 1960s to the present.
Hindi: Aapka Colors & Sony – $24.99 per Month
With this core Hindi package, you'll get movies, reality shows, soap operas, sitcoms, concerts, game shows and more in HD.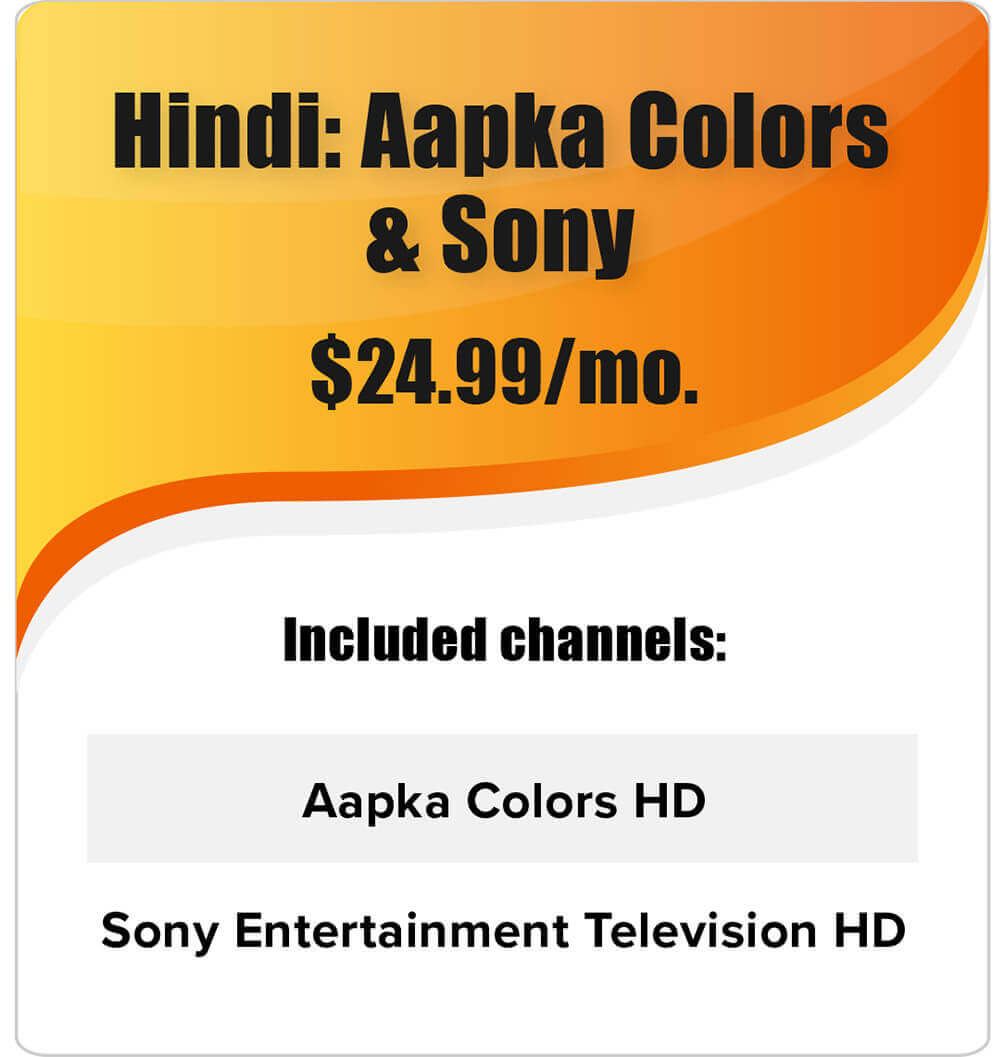 Hindi Elite Pack – $34.99 per Month
The Hindi Elite Pack is perfect if you want to watch a little bit of everything including Sony, Aapka Colors, News 18, Food Food and more. 
This package includes blockbuster movies, family dramas, soap operas, lifestyle programs, music videos, family entertainment and more.  And you'll also get the Willow Cricket channel for sports!
Hindi Premium Pack – $44.99 per Month
There's no shortage of quality programming with the Hindi Premium pack. This DISH Network package offers music videos through MTV India, movie channels like SET, and news programming through Sahara Samay and News18 – covering all the current issues in India and around the world.
Hindi Mega Pack – $54.99 per Month
This is the number 1 choice for most DISH Network customers looking for a lot more than a regular DISH Movie pack can offer. If you're looking for complete entertainment, no other Hindi package will offer what the Mega Pack can with its 24 channels.
You'll get music videos and news channels like Aaj Tak. You will also have access to a huge selection of blockbuster movies, along with family dramas and lifestyle programs. You and your family can enjoy Halla Bol Kids TV, Willow Cricket, and much more.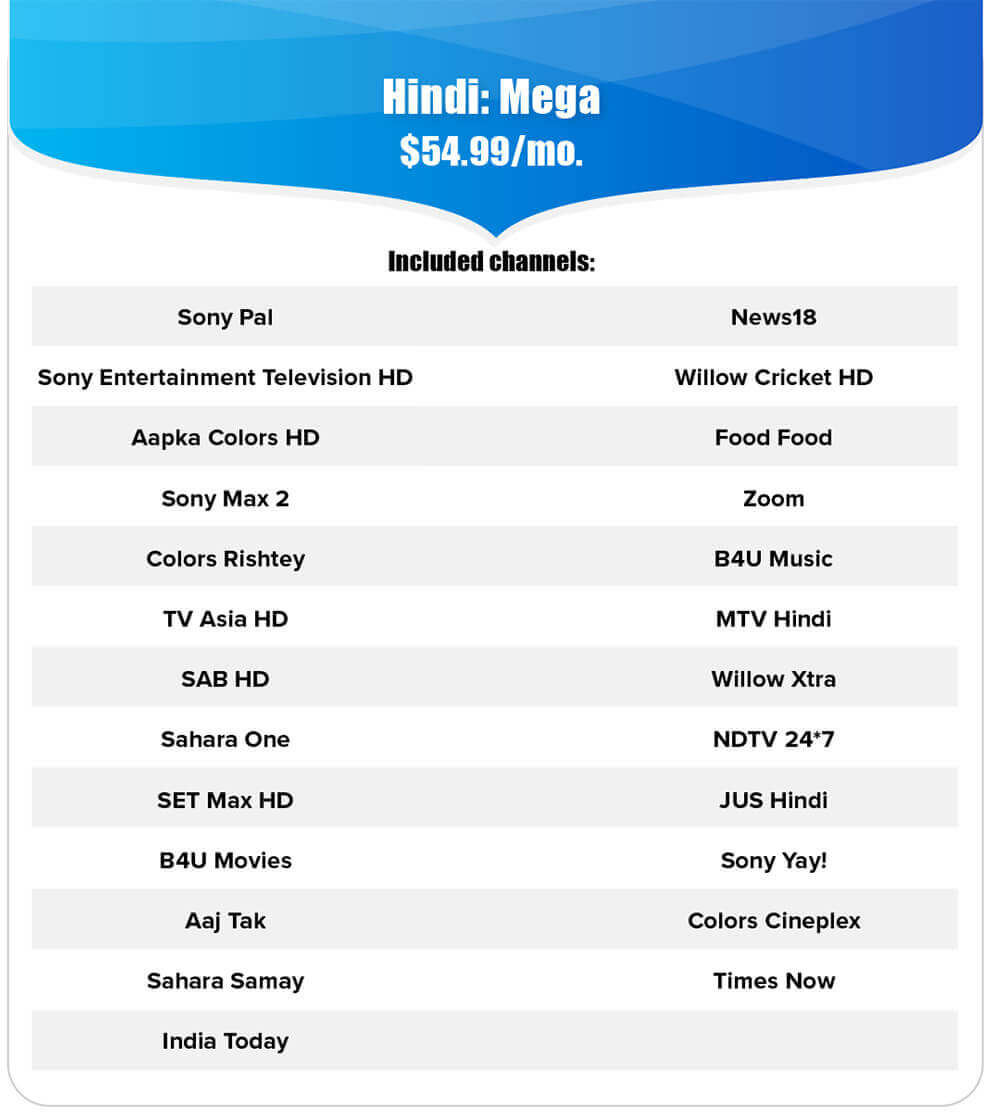 Hindi Channel Add-On Packs
If you don't want to go with the Hindi Mega Pack or Hindi Premium Package, you can always add individual channels to a different chosen core DISH TV package. That's the great thing about DISH Network: your TV plan can flex with your needs.
Hindi: TV9 Gujarati – $10 per Month
In addition to all the entertainment that DISH TV offers, your TV package can include news from around the world. Adding Hindi-language channel TV9 can provide you with 24-hour news from the best reporters and anchors in the field. Shows like News Centre, Metro News, and Money Guru will keep you right at the center of everything going on today in India.
Hindi: Spiritual Pack – $10 per Month
This channel package is dedicated to religion, culture, and vast and timeless knowledge that you can apply to everyday life. Programming will feature spiritual discourses, devotional music, and chanting of prayers and scriptures. Attend religious events that lift your spirits and enhance your meditation techniques.
Adding the Spiritual Pack is easy. All you have to do is purchase any of the core Hindi packages available to be eligible for the add-on. And of course, you can also add it to an English-language DISH TV package.
Hindi Masti Pack – $5 per Month
With your core subscription, you are eligible to add the super-fun  Masti Pack to your line-up! This pop culture pack will offer the latest music and Bollywood news to keep you up-to-date on all that's fresh and exciting in Indian culture.
Hindi News Pack – $5 per Month
If you're more interested in getting the latest news with channels like Aaj Tak, Sahara Samay, and India Today, this is the perfect package for you. Get six Indian news channels, some Hindi-based and some English-language based.  The Hindi News pack provides you with news from top-rated sources, along with the most comprehensive news coverage in India.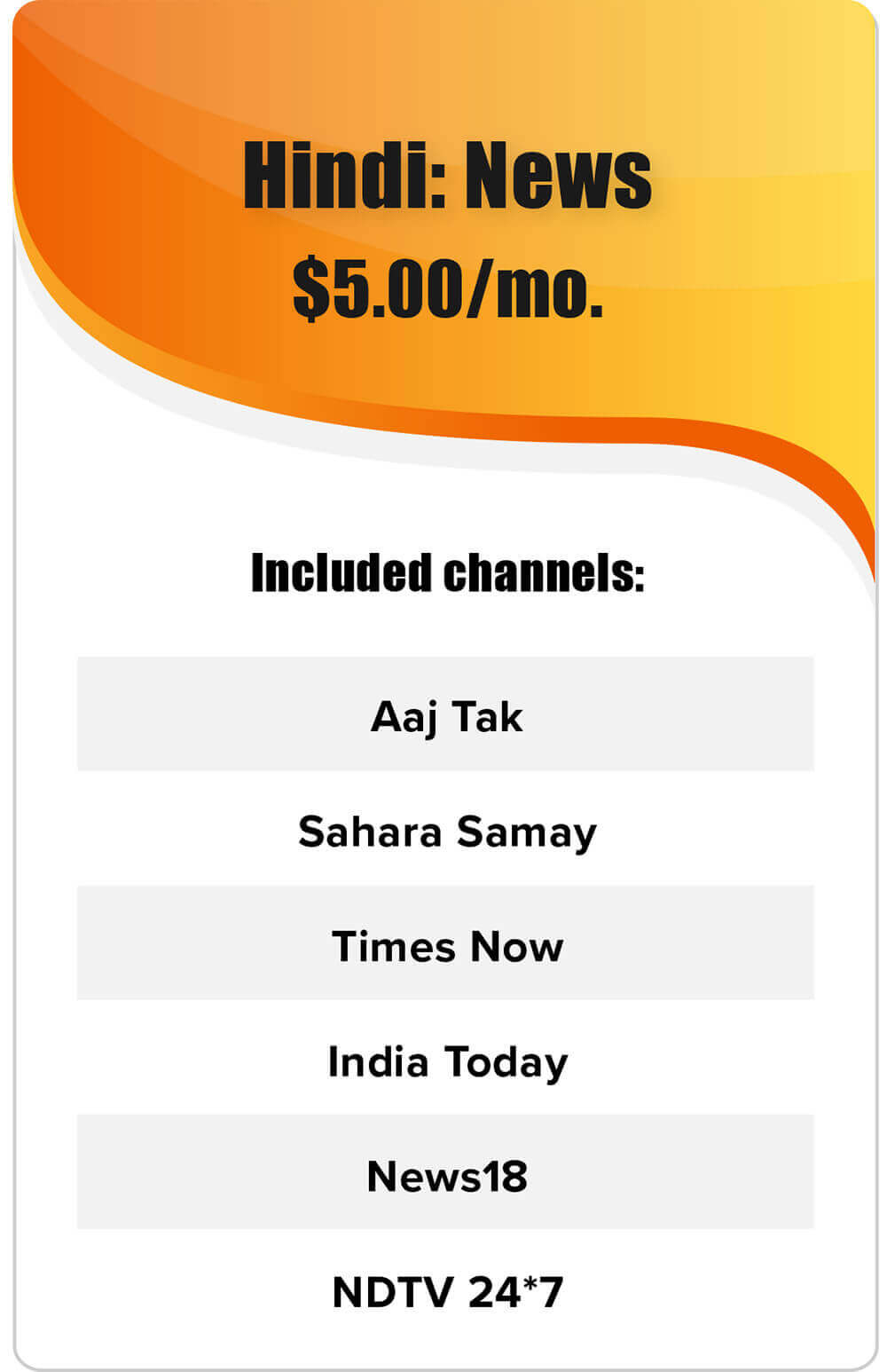 DISH Network International Channels
Along with all the Hindi programming, DISH Network also offers a wide array of International channels in popular world languages. In fact, DISH Network has channels available in 28 languages across 4 continents.
European Languages
Polish

German

Greek

Portuguese

French
South Asian Languages
Bangla

Hindi

Kannada

Malayalam

Marathi

Punjabi

Tamil

Telugu

Urdu
East Asian Languages
Cantonese

Chinese

Filipino

Taiwanese
Middle Eastern Languages
South American Languages
DISH TV International Packages
If you're looking for additional programming from other countries, DISH Network has several packages you can choose from.
DISH Latino:  Be wowed by 270 channels of Spanish-language programming in DISH Latino.
Punjabi Mega Pack:

Wide variety of programming fit for the entire family. Enjoy documentaries, movies, and children's programs all in the Punjabi language on DISH TV.

Brazilian TV:

This DISH Network package offers all the best programming from Brazil. Some of the most popular programs include telenovelas, sports, classic films, and music.

Arabic Elite Super Pack:

With DISH Network, enjoy programming from 43 Arabic channels including dramas, movies, music, and news from Al Jazeera and BBC Arabic. 

Chinese TV:

The Great Wall TV package offers you the best Chinese programming available in Mandarin, with films, documentaries, and news. The Cantonese JadeWorld package offers same-day broadcast as Taiwan and Hong Kong.