America's Most Beloved Pixar Movies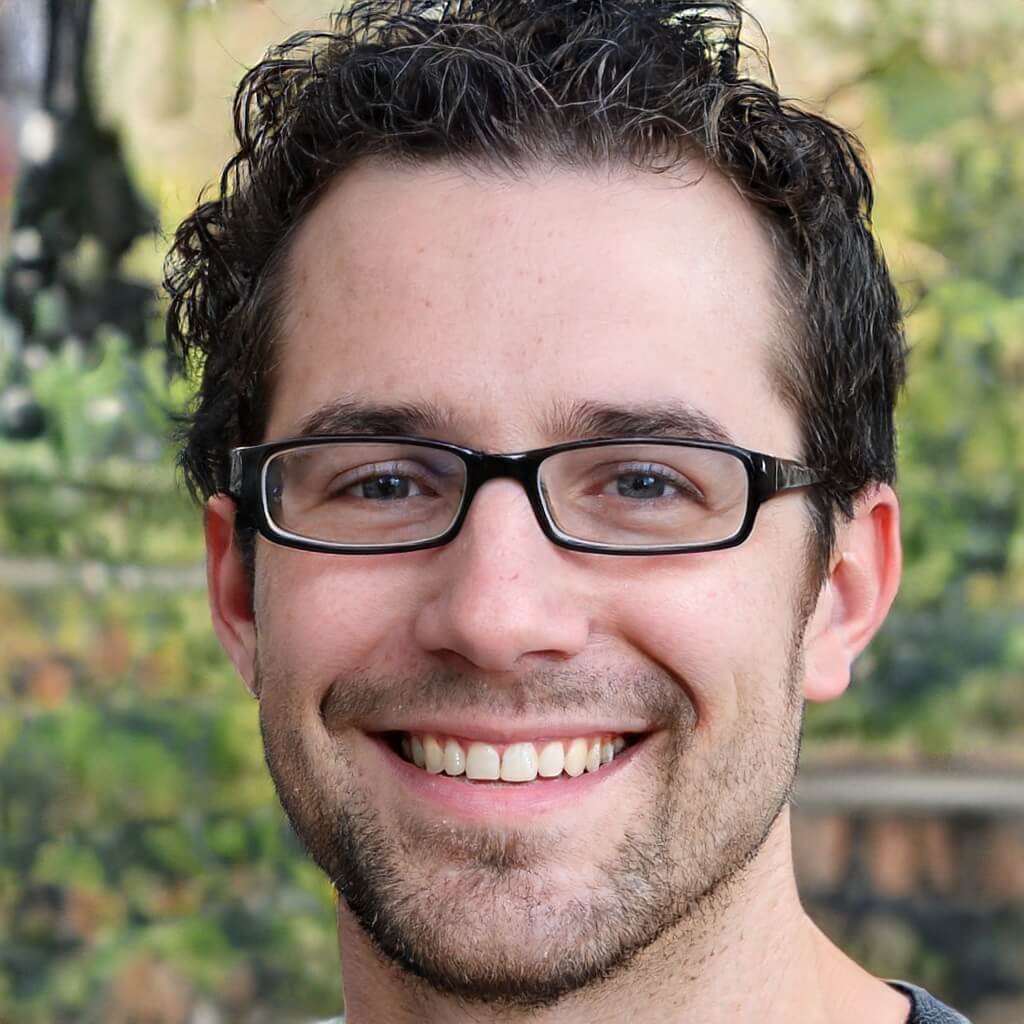 To many people, the word Pixar is one that tugs at your heartstrings. Edmund Catmull and Alvy Ray Smith created the animated movie studio in 1974 and over the years, it has been influenced by the likes of both Steve Jobs and George Lucas. Now a part of the Disney family, the studio has been producing films for the past 25 years that, although designed for children, have captured the hearts of the entire world.
However, while almost everyone can agree that Pixar has made some truly memorable films, when it comes to deciding which is the best, there couldn't be more disagreement.
Each one is so different and works on its own level, which means that there are bound to be many different reasons for loving a particular Pixar film and many different ideas about which one is the best.
To try and decipher a consensus from all this noise, we've set out to determine which Pixar films are America's favorites. Here's what we found:
The Pantheon of Pixar Movies
If you still don't have a strong opinion about which Pixar movie is best, we invite you to think about it to see how your preferences align with those of the masses.
Overall, Pixar has produced 22 feature films. They've also created countless other short films, and two more are due out in 2020, with plans for films stretching all the way to 2023, so you might need a quick refresher about all the great films the studio has produced over the years.
For those in need of a reminder, here are the all the Pixar films ordered by release date: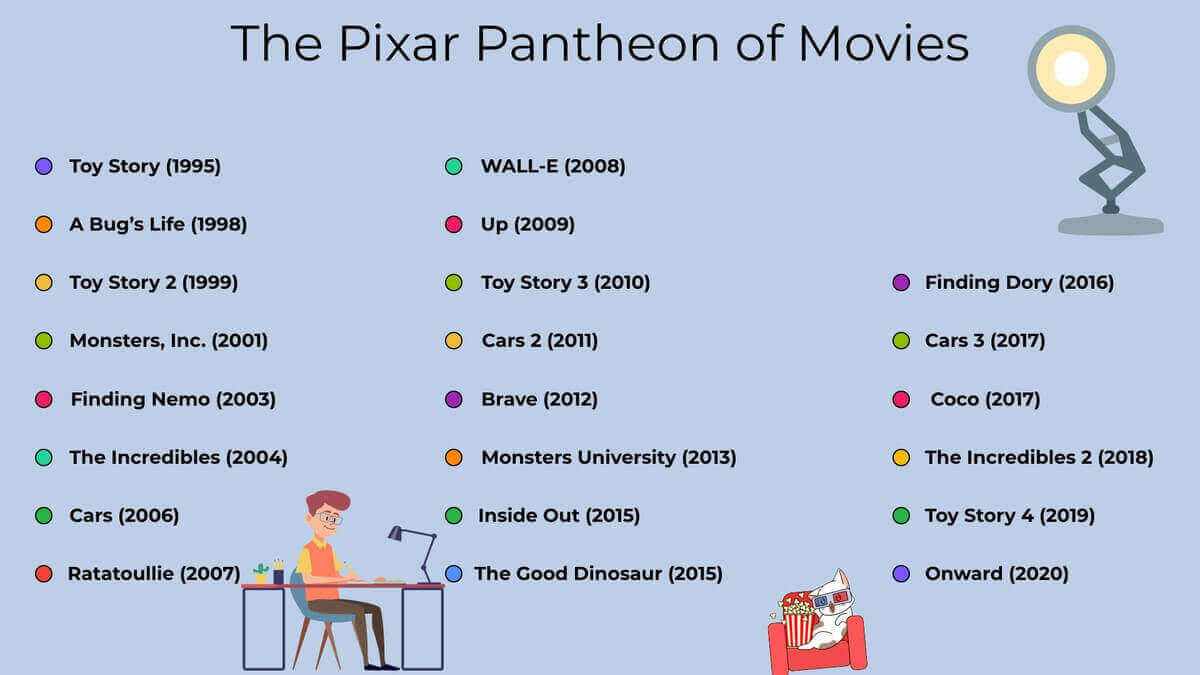 When you look at this list, you can see why it would be difficult to choose a favorite, but surely some films stand out to you more than others.
One more thing to note is that Pixar has relied heavily on the sequel. That they have done so successfully is an indication of how popular these films are, and also a complicating factor in trying to determine which one people think is the best. There are too many opportunities to split the votes!
Top Ten Pixar Movies By Box Office Earnings
One way we can try to figure out which Pixar film America likes best is to see which one people spent the most money to see. Here is the top ten: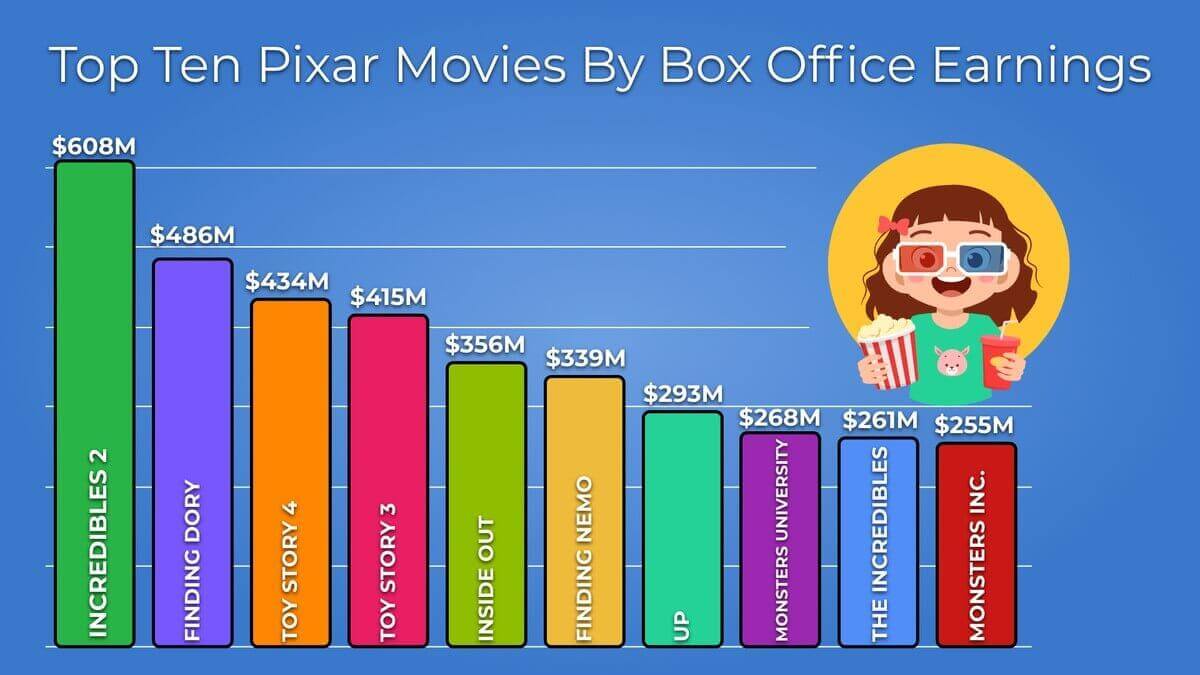 Interestingly, four franchises take up eight of the top ten spots, with Up and Inside Out the only ones on the list that were made entirely on their own.
Also, missing from the list is the original Toy Story, which ranks 17 on the list. This isn't particularly surprising considering it was the studio's first film. Yet, the fact two of its sequels are in the top ten, and the third is just outside it at number 11, shows there is a strong case to be made that these numbers support the argument that Toy Story is, in fact, America's favorite Pixar film. Fans of Finding Nemo, however, would probably beg to differ.
Nonetheless, after looking at these box office numbers, we definitely have an idea of the films that America prefers.
Let's look elsewhere to see what we can find.
Most Loved Pixar Movies By Awards Groups
Another way to figure out which Pixar film is loved most by Americans is to see how the films performed in awards contests. In total, ten Pixar films have won the Academy Award for Best Animated Feature. The films that won were:
Toy Story 4 (2019)
Coco (2017)
Inside Out (2015)
Brave (2012)
Toy Story 3 (2010)
Up (2009)
WALL-E (2008)
Ratatouille (2007)
The Incredibles (2004)
Finding Nemo (2003)
The studio won four years in a row from 2007-2010 and has been nominated several other times. Except for Brave, Ratatouille, and Coco, all of the films on this list also made it onto the top ten box office list, helping reveal a pattern about which films are most loved by the people of the United States.
Each State's Favorite Pixar Movie
The next place to look to determine which Pixar film Americans love most is the individual states. Which ones prefer which films? This will help us understand what people like and which film deserves to be considered the best Pixar film ever.
Here is a breakdown of preferences by state: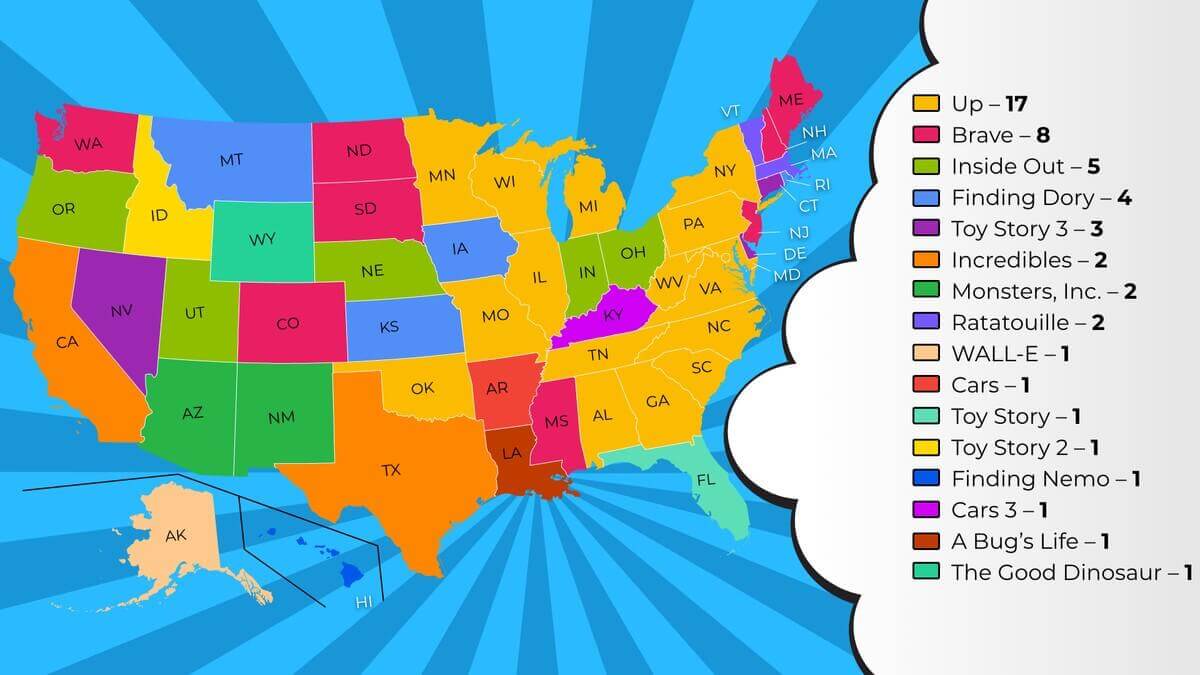 Some things to note:
With 17 states choosing it as their favorite, Up runs away with this competition. In the top ten of both the awards and box office lists, but more in the middle than in the front of the pack, this one is a bit of a dark horse. Yet anyone who has joined Carl and his flying house on their journey to paradise can understand why so many people chose this film.
Brave was the second-most chosen film with eight states, and Inside Out was third with five states. Once again, films with no sequels are doing well.
The two most populous states in the US – California and Texas – interestingly both chose The Incredibles as their favorite, which might give the film a chance at the top spot. However, three of the next four biggest states – Pennsylvania, Illinois, and Ohio – all chose Up, which should help level things off. Not one state chose The Incredibles 2 as their favorite film.
Coco, which won an Academy Award, wasn't the top choice of any state, yet The Good Dinosaur and A Bug's Life, both of which received mixed reviews, were each the favorite of one state.
Hawaii, which chose Finding Nemo, and Wyoming, which voted for The Good Dinosaur, both stuck to films that have a close connection to their geography.
Finding Dory – the sequel to the beloved Finding Nemo – was chosen in four states as compared to just one for its predecessor. This is a trend that began at the box office, where the sequel dramatically outperformed the original.
And The Winner Is…
In reality, it's impossible to say which film is the most beloved. There are a few, such as Up, the "Toy Stories," Finding Nemo/Dory, Brave, and Inside Out, that stand out as favorites, making this group the elite of the bunch.
However, one of the best things about Pixar is that they have so many films about so many different things that there really is something for everyone. So, if your favorite film didn't make it onto any of these lists, know that it doesn't mean anything. If you love it, then that's all that matters.