50+ Netflix Statistics You Need to Know (2023)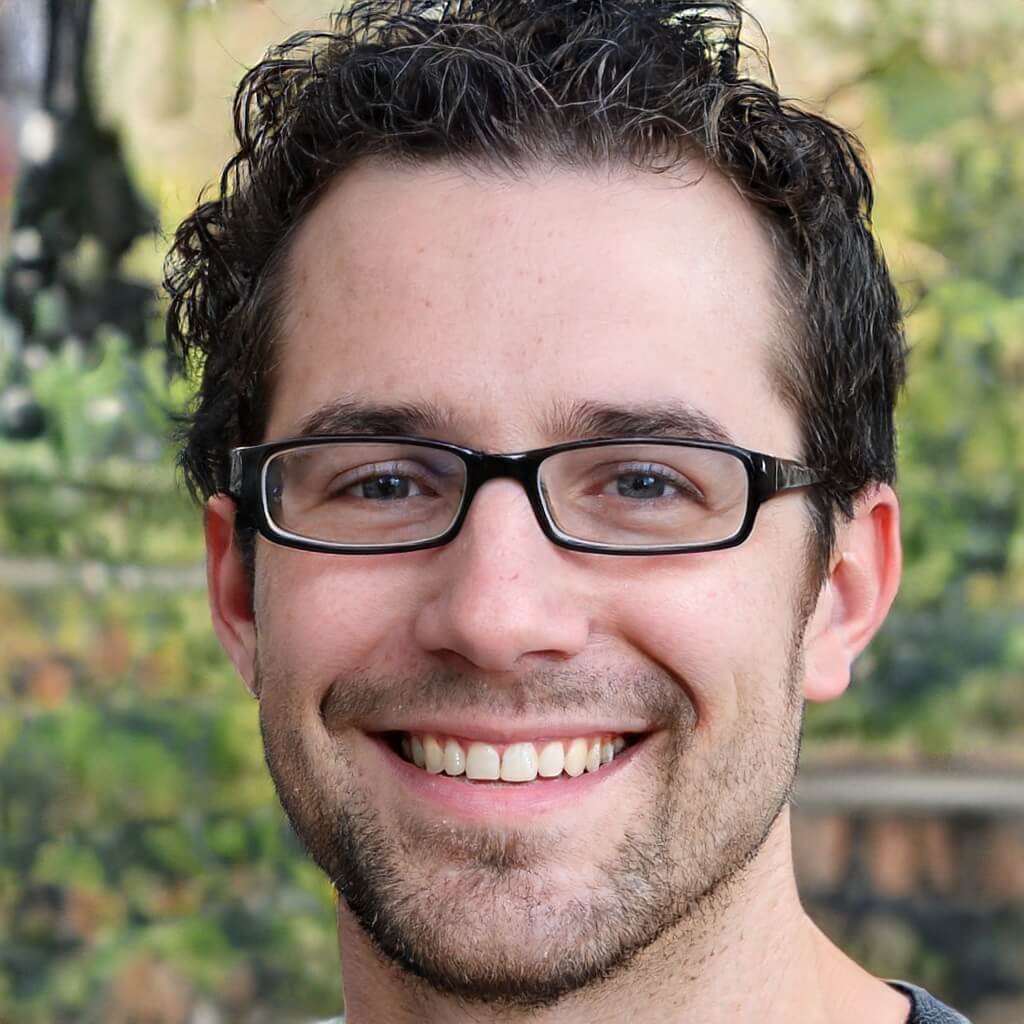 It's clear that the number of Netflix users rises every day. What started as a DVD-by-mail service, now reigns tens of millions of households. And award-winning shows like Bird Box, Queen's Gambit, and Squid Game, only add to its credibility.
Increasing our knowledge about Netflix stats is not only fascinating but helpful. For businesses, it's important to understand how Netflix's subscriber base continues to grow. For users, it's important to understand how streaming Netflix influences their lives.
And that's only the beginning. Here's everything you need to know about Netflix.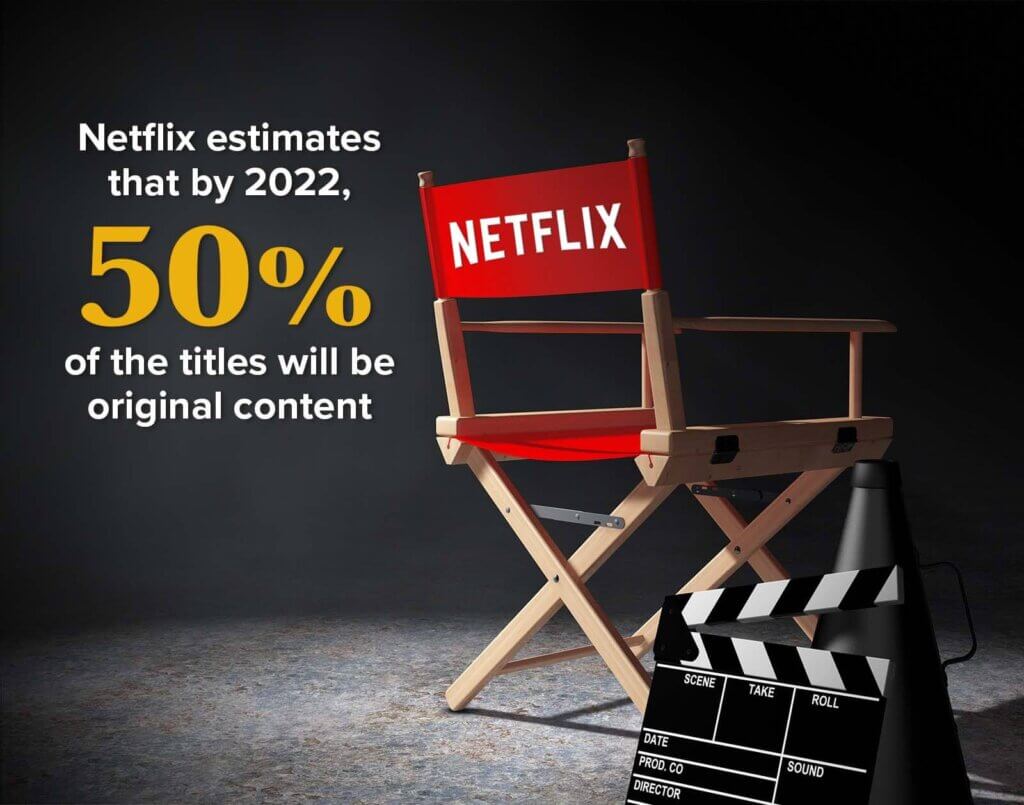 History of the Streaming Service
Reed Hastings and Marc Randolph started Netflix in 1997
The video streaming service started as an idea between two friends. Both Reed Hastings and Marc Randolph wanted to create DVD rental services by mail. They tested the service by mailing themselves DVDs. The DVDs came back intact and Netflix was born with Reed Hastings as the CEO.
Netflix Makes its Debut in 1999
At the cusp of a new millennium, Netflix debuts its DVD rental service. A paid subscription allowed members to rent an unlimited amount of DVDs. Plus, there were no penalties for late returns.
Profile Feature Launches in 2005
By 2005, Netflix launched new features for US subscribers. Profile features included the ability to make lists of video content based on moods.
By 2011, Netflix is available in the US, Canada, Latin America, and The Caribbean.
In 2011, Netflix also made mobile streaming available for all subscribers. Moreover, the first Netflix button appears on control remotes.
As of 2022, Netflix Subscribers Add Up to Over 200 Million
The end of 2019 marked 2.15 million Netflix subscribers still using their DVD rental service. Today, the majority of Netflix accounts use them as a streaming service. And while the DVD-by-mail service still exists, it doesn't compare to streaming content.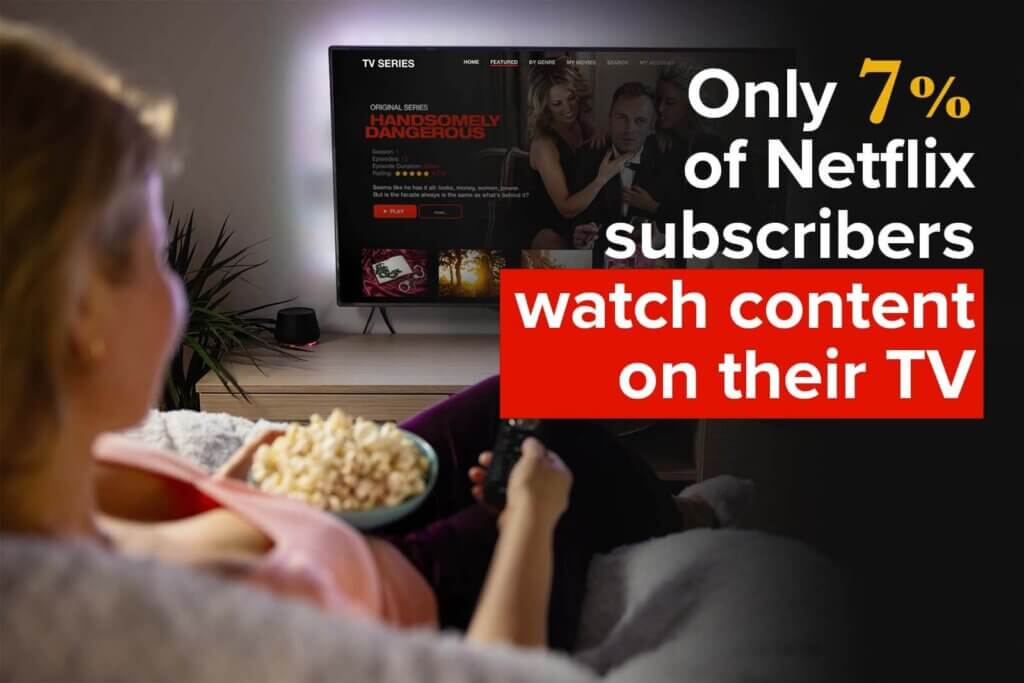 Basic Netflix Facts 2023
Before you dive into all the Netflix statistics, there are some Netflix facts you should know about. To understand Netflix culture, it's important to know information about its subscribers. Here are all the basics.
Most Paid Subscribers Are Ethnic Minorities
In August 2021, a survey showed that a majority of paid Netflix subscribers are Hispanic. In fact, only 61 percent of white respondents have a paid subscription in the United States.
Almost Half of Consumers Subscribe to Streaming Services
In 2021, 49 percent of households pay for a Netflix account, or a similar service, like Amazon Prime Video. A small percentage of users, about 13 percent, pay for more than seven subscriptions per month.
The US Canada Region Is the Largest Netflix Market Worldwide
Netflix statistics show interesting facts in the third quarter of 2021. The largest number of paid subscribers is in the United States and Canada. There are about 74 million Netflix subscribers in North America alone.
Europe, the Middle East, and Africa come in second place with 70 million subscribers. Latin America is third with 38.9 million subscribers. And the Asia Pacific region has 30 million users subscribed to the streaming giant.
America Has the Largest Netflix Library in 2022
The video content on Netflix libraries changes all the time. Other libraries around the world are larger, but the United States remains on top. A Netflix user will never run out of TV series to watch. Some of the most popular series are Tiger King, Stranger Things, and Korean shows.
Netflix Users Spend Billions of Minutes Streaming Content
Netflix accounted for 143.04 billion minutes streamed in 2020. This was for its 9 most popular original series that year. That's roughly about 90.73 percent of the top 10 most streamed original content. In simple terms, Netflix subscribers spent a good amount of time binge-watching Netflix series.
The following series are the most popular on Netflix and have hundreds of millions of views.
Maid
Squid Game
Sex Education
The Chair
I Think You Should Leave
Lupin
You
High on the Hog
The Serpent
Pretend It's a City
Argentinian Customers Get the Best Value for Streaming Services
While Latin America doesn't have the best Netflix library, they do have the best prices. Argentina offers Netflix users packages that are 80 percent cheaper than they are in the UK and the US.
If you're a Netflix user living in Argentina, you'll get the best value for your money with a basic package. Even if you go for a premium plan, you'll still be paying less than Netflix users in Turkey.
In 2021, Netflix Had the Most Emmy Nominations
Netflix surpassed HBO with a total of 129 Emmy nominations and 44 awards in the 2021 season. This was the first time it happened. Netflix original series like The Crown and Queen's Gambit were the big winners.
Millennial Women Makeup Most of Netflix's Viewership
About 52 percent of women are Netflix users, compared to 48 percent of men. Out of those women, 33 percent are millennials. Generation X makes up 27 percent of viewership, while Baby Boomers come in at 22 percent. It's clear that all ages enjoy a little binge-watching here and there.
The Average Netflix Subscriber Watches the Least Amount of Sports
Netflix users prefer original content over sports. Company data showed recently. Almost a third of Netflix subscribers admit to never watching sports
Netflix Has an Equal Share of Male and Female Employees
Diversity is important in the Netflix culture. In 2021, Netflix reported their employees as 47 percent female and 43 percent male. About 1 percent identified with a different gender identity. The biggest difference in the ratio is in the tech department. In the fourth quarter of 2021, 53 percent of males made up Netflix's tech department.
Roughly 24 percent of Netflix employees are from the Asia Pacific region. Over eight percent are Hispanic. Moreover, Netflix statistics show they have an even gender split in all their offices.
The Average Netflix Subscriber Saved Hours of Commercials
In 2021, if you mostly watched Netflix, then you saved yourself about 58 hours of commercials. On average, an hour of network TV shows 18 minutes worth of commercials. Netflix users binge-watching Stranger Things, commercials were not a problem. In fact, Netflix saved you approximately two days worth of commercials.
Netflix Show Statistics
Netflix prides itself on its original content. Viewers love to watch original series and anything that's a Netflix original. The year 2021 was no different. Here are all the stats you need to know about all the most popular Netflix shows.
Most Watched Movie in 2021
Red Notice is the most watched movie of 2021. Over 100 million viewers watched the Netflix original the first month of its release. The action/comedy film features Ryan Reynolds, Dwayne "The Rock" Johnson, and Gal Gadot. A mix of crime, art, and laughs, Red Notice will keep you at the edge of your seat.
Most Watched Non-English TV Show 2021
Money Heist takes the number one spot for the most watched non-English TV show of 2021. Netflix subscribers watched spent over 189 million hours watching the fifth season. 69 million viewers have enjoyed the show this year and the number continues to increase.
The heist crime drama follows a criminal mastermind. "The Professor" attempts to carry out the biggest heist in crime history. And a lot of things go wrong along the way.
Longest Running Netflix Original
If you're looking to binge on original content, then get ready to watch Chelsea. Comedian Chelsea Handler starter her own talk show with the streaming giant in 2016. At the height of its popularity, Chelsea had 1.3 million viewers. Her self-titled show has two seasons and about 120 episodes. The show follows Chelsea while she interviews a slew of celebrities. Some of them include interviews with Reese Witherspoon and Jessica Alba.
Longest Running Show on Netflix
The title for the longest-running show on Netflix goes to Grey's Anatomy. The show has 18 seasons. And subscribers continue to love the medical drama. Grey's Anatomy has about 15 million viewers per episode.
The show follows the ins and outs of Meredith Grey, a surgeon at one of Seattle's busiest hospitals. Viewers follow her as she navigates life as a doctor both in and outside the hospital. Characters come and go, but Grey's Anatomy continues to be a fan favorite.
Netflix Wins Seven Oscars in 2021
Netflix is no stranger to awards. Their original content continues to push the company into higher ranks. In 2021, Netflix won seven Oscars during award season. The best documentary feature in 2021 went to "My Octopus Teacher." The Netflix original documentary follows a filmmaker that befriends a female octopus.
Streaming Netflix Statistics
It's difficult to get a grasp on Netflix statistics. Without acknowledging how big of a streaming service they are, it's almost impossible. And despite setbacks, it doesn't look like they'll be slowing down any time soon.
Netflix is the Number One Video-On-Demand SVOD Service
Plenty of video streaming platforms exist, but none can surpass Netflix's success. Netflix is the most popular streaming platform in the US / Canada region. As of May 2021, 62 percent of households reported that they use the service.
Netflix's popularity skyrocketed since the addition of Korean shows. Popular TV shows like Tiger King have also contributed to Netflix's surge to the number one spot.
Almost Half of the Video Content is Original
Netflix's library is now about 40% original content. In 2021, Netflix has 2,400 original shows, out of a total of close to 6,000 titles. Netflix estimates that by 2022, about 50 percent of the titles will be original features. By 2025, roughly about 75 percent of the content on Netflix will be original.
Netflix Is the Number One Subscription Video-on-Demand (SVoD) Worldwide
Netflix has been the number one subscription service all over the world since 2020. Including the US, Canada, the Middle East, and Africa, Latin America, and Asia. Netflix has approximately 201 million subscribers worldwide. by 2026 experts believe that Disney+ will outpace both Netflix and Amazon Prime.
58 Percent of Users Subscribe to Netflix for Its Original Content
Over half of Netflix users report that they prefer original shows. Roughly 58 percent of Netflix's users prefer them because of their original series.
Netflix Streaming Caused ISP Throttling
The addition of new content helped Netflix become more popular in 2014. Netflix subscribers were able to watch their favorite shows on their smart TVs. Because of this, customers started going over data caps more often.
As a response, Comcast started throttling Internet service. The more customers reached data caps, the more ISPs throttled. This prevented extra fees on their bills. But it slowed down their Internet service and made it difficult for them to stream content.
To stop this, Netflix announced they had reached an agreement with Comcast to stop throttling issues. Allegedly, Netflix spent a good amount of money to solve the issues and end the dispute.
South Americans Watch the Most Netflix
In 2021, Peruvians have watched 115,300 minutes worth of content on Netflix. This equates to 52 percent more than the average Netflix user. Argentina follows Peru with an average of 110,459 minutes spent streaming. Other countries include Chile, Mexico, and Colombia. They all average well over 100,000 minutes of viewed content on Netflix.
Netflix Started with 900 Titles
In 1997, Netflix started with a small library of titles. They had 900 titles available to the public through their mailing service. But, they grew their stock, and by 1999 they had expanded to 3,100 titles available. At the beginning of the new millennium, Netflix had 5,200 titles in their library.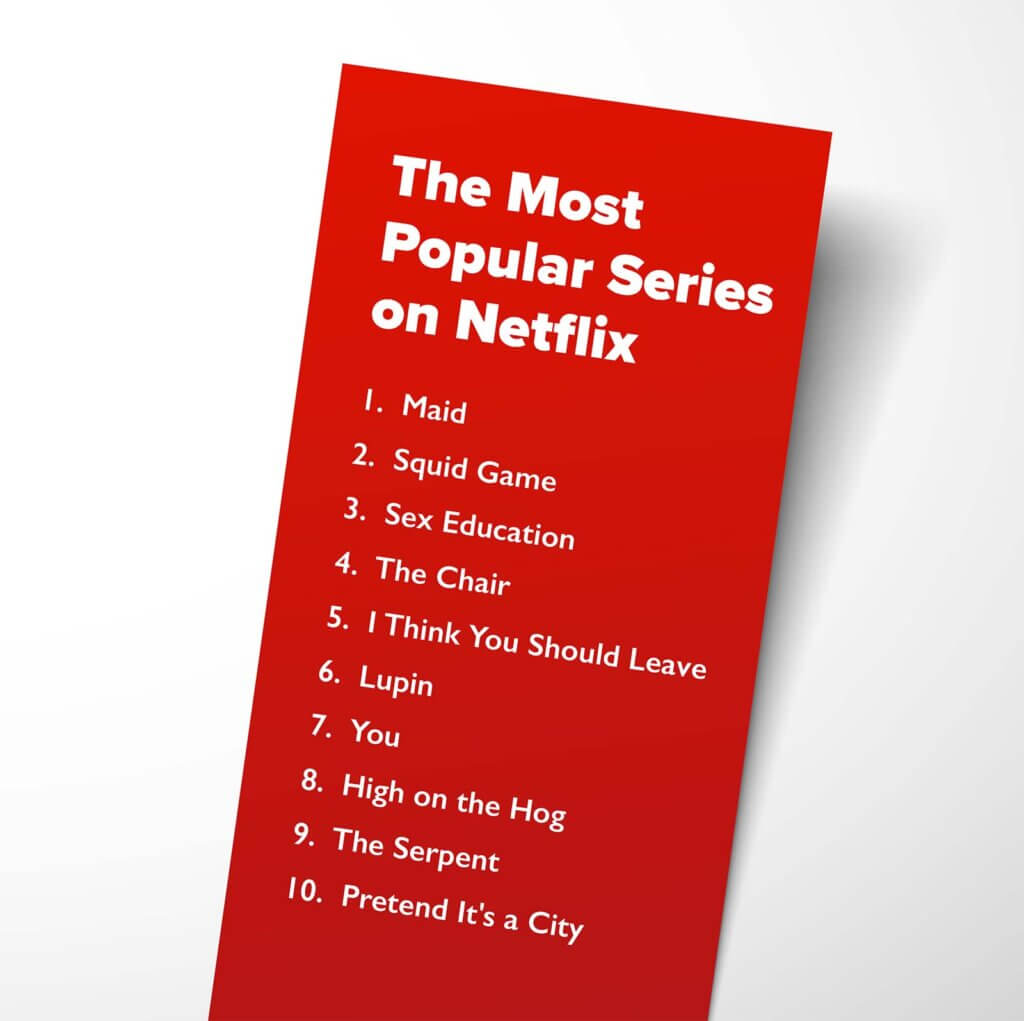 Viewing Netflix Statistics 2021
Have you ever wondered: "How many subscribers are watching Tiger King?" or "How many subscribers watch content from their personalized recommendation engine?" This section will provide you with all the necessary information you need. Streaming statistics will help you understand how viewership works on Netflix.
Netflix Estimates Its Viewer Pool to be 300 Million
Netflix estimates that 300 million people worldwide are viewing content on their site. This is a much higher number than the number of people paying for the service. This is because one subscription doesn't mean there's only one person watching. Families and friends share accounts and create their own profiles on the site. Users have the option to create up to five profiles under one Netflix account.
The Majority of Users Watch Netflix on a Device
The ability to watch Netflix on a smart TV is a new option. And while it's more comfortable to binge-watch shows on a TV, most people don't spend enough time home to do so. In 2021 seven percent of Netflix subscribers watch content on their TV. Most users prefer to watch everything on their phones or tablets.
Most Binged Show in 2021 is Money Heist
Netflix introduces new shows every month. But they don't all make it to the binge-watching favorites. In 2021, the most binged show was Money Heist. The high-stakes heist drama continues to stay on top as a fan favorite. In second place is the show Lost in Space. And in third place is Squid Game.
Netflix Delivered the Billionth Netflix DVD in 2007
Believe it or not, there are still about two million people that prefer to receive DVDs in the mail from Netflix. In 2007, Netflix delivered its billionth DVD. They did this through their mail service. The DVD requested was for the movie Babel.
142 Million Households Watched Squid Game the First Month
Netflix's popularity reached a new level after the company began offering Korean shows. During the first month of release, 142 million households watched Squid Game. This is what a Netflix report showed. This surpasses the number of people that watched the other popular series, like Tiger King: Murder, Mayhem, and Madness.
80 Percent of Subscribers Uses the Recommendation Engine
In 2000, the company introduced a personalized recommendation engine. The purpose of this was to use analytics to figure out what subscribers want to watch. Two decades later, 80 percent of subscribers use it to discover new shows and movies.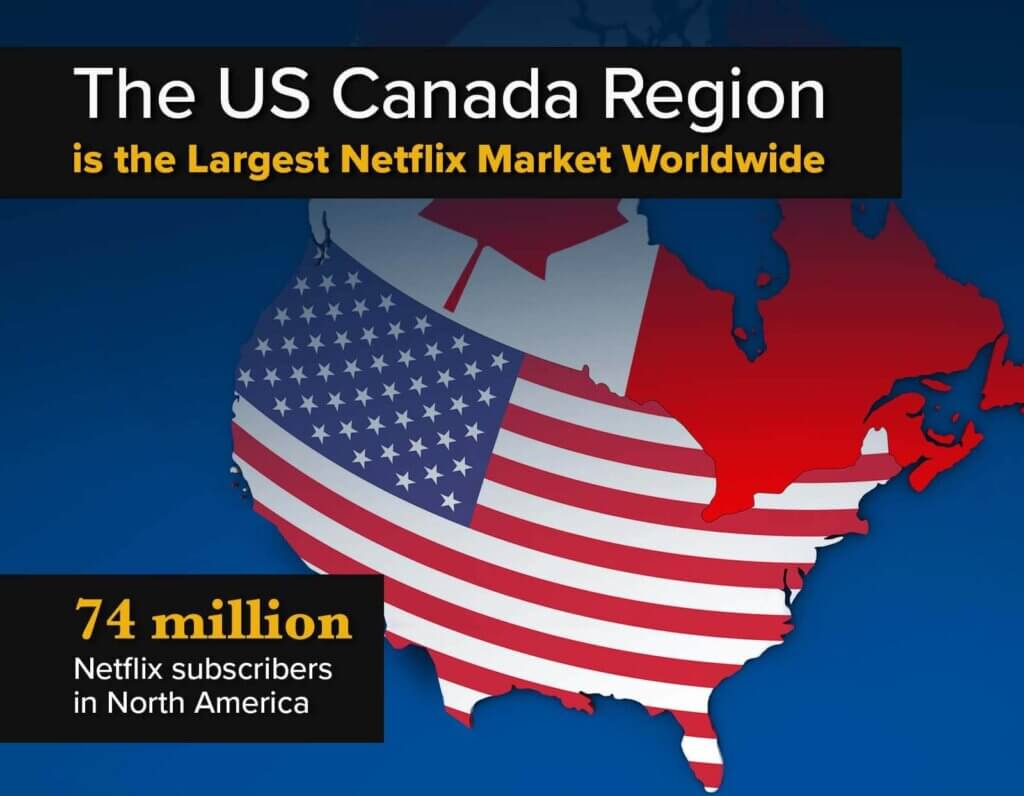 Netflix Financial Statistics
By now, you should have a thorough understanding of all things related to Netflix. Now it's time to talk about finances. This includes Netflix's revenue from video streaming, along with its market value. This is everything you need to know about how much Netflix earned in 2021.
Netflix Revenue for 2021 Q3 Was 7.5 Billion
Netflix reported its revenue for the third quarter of 2021 to be 7.6 billion US dollars. This number is up from about 6.44 billion dollars during the same period in 2020. Their revenue continues to grow as their subscriber base expands around the globe. Their original content attracts millions of subscribers every year. In fact, 82 million viewers watched shows like Bridgerton in 2021.
Netflix Spent 17 Billion Dollars for Original Content
In 2021, Netflix paid about $17 billion for new content. Original shows from Netflix are a big hit with customers and they make up a lot of the company's net income. Netflix places importance on content to be able to deliver a slew of options for their users.
Netflix's Net Worth is $267 Billion
Their sales fluctuate throughout the year. Yet, Netflix maintains a solid subscriber base. This is what helps their shares stay on an upward trend. 2021 will close with a net worth bordering on $267 billion. And they still project growth for 2022. It's difficult to imagine that this company will go down any time soon. Though their popularity changes all the time, they'll be on top for a while.
Netflix Subscribers Pay an Average of $14.68 per Month
The third quarter of 2021 showed what subscribers pay per month. A Netflix report revealed that their monthly revenue per subscriber comes out to $14.68 per month. By comparison, Netflix subscribers in Latin America average about $7.86 per month.
The First Netflix Shares Cost $15 Each
When Netflix first went public, their shares were not what they are today. Netflix shares in 2002 cost a measly $15 each. Imagine how much you would have gained had you invested one thousand dollars into Netflix's IPO. Today, a single share is valued at over $500.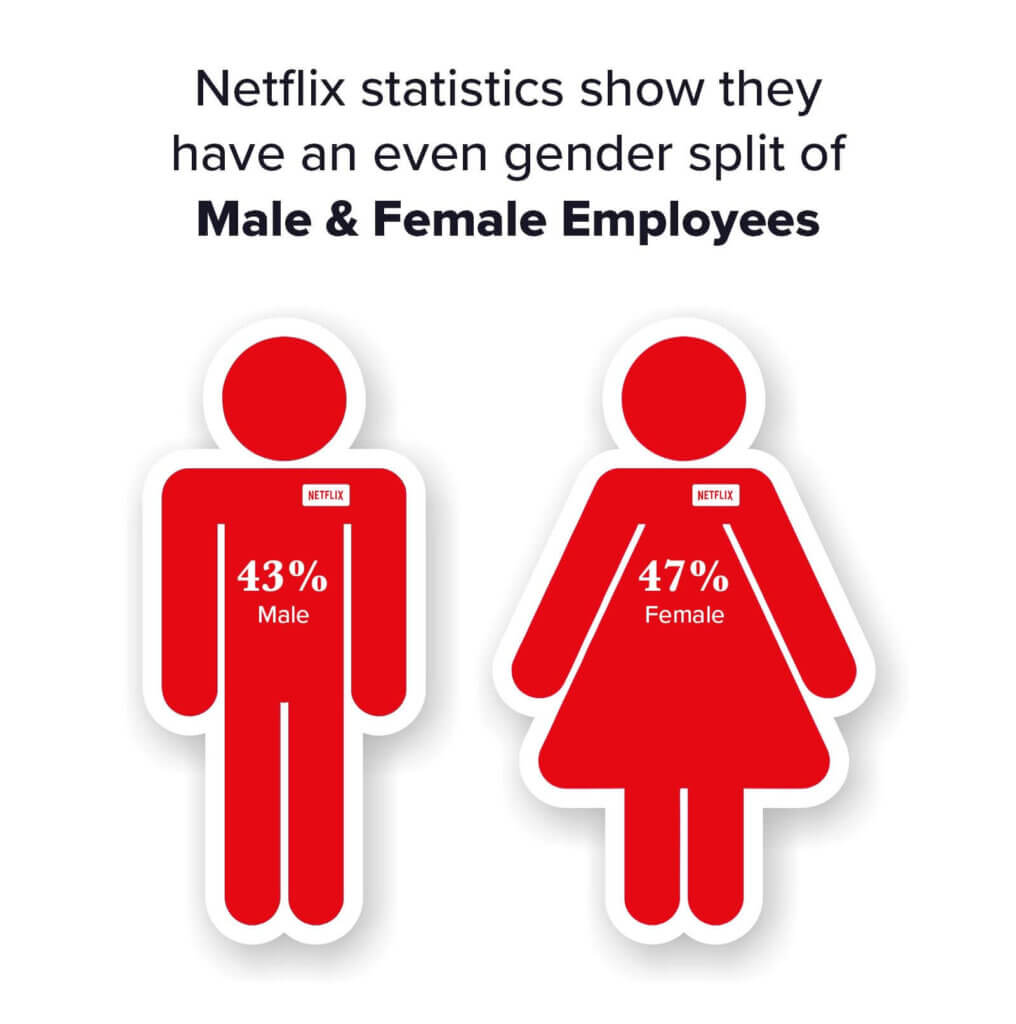 Netflix Fun Facts
Netflix's Original Name Was Kibble
Before Netflix existed, the would-be streaming giant went by the name Kibble. The process of finding the right name for the company took a long time and there were a lot of options. After some time, the name "Netflix" was born to symbolize online streaming. The word "Net" derives from the word for "Internet." And "flix" is a shortened way of saying "movies."
Netflix Started Because of a Late Fee
Netflix exists today because of a late fee that one of the founders got after returning a VHS past the due date. In 1997, Reed Hastings returned a VHS rental of Apollo 13 a few days late. The DVD rental company charged him $40 for the late return. His solution? To start his own rental company without fees.
Netflix Employees Can Take Unlimited Vacation Days
As part of the Netflix culture, employees don't have any limits on the number of vacation days they take. The decision was controversial at first. But, the current Netflix CEO is a firm believer in employee choices. He believes that employees should be in charge of deciding when they need to take a break.
A Final Word
To understand Netflix's success, it's important to understand its statistics. This is a money machine that runs on streaming. Netflix exists because of what people watch. And despite all the other platforms available today, Netflix continues to grow.